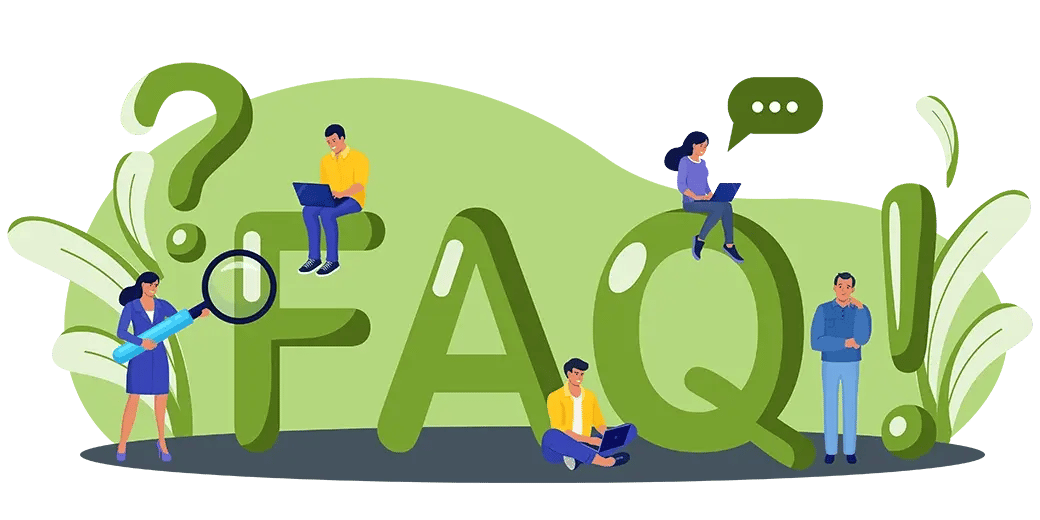 Frequently Asked Questions
Our goal is to provide excellent customer service and to promptly answer all of your questions. The following are some of the most frequently asked questions we receive.
Find out the answers to these frequently asked questions.
Our Exclusive Detail-Clean Rotation System gives your home a "detail-clean" within the first two cleans. On the first clean, we detail-clean your kitchen and bathrooms and thoroughly clean the rest of your home. On the second clean, we detail-clean the sleeping and living areas and thoroughly clean the rest. Each time we clean your home, it will involve a general clean plus a detailed clean of certain areas (based on cleaning frequency).
If you're ever unhappy with an area we cleaned, we'll return the next day and reclean it.
A team of professional housecleaners, trained and employed by Santopi Cleaning Services, will clean your home. All of our employees are uniformed, fully insured, and bonded. They will not eat, drink, smoke, or operate any appliances while inside your home.
We provide all cleaning equipment and products. If you have a special cleaning product that you would like us to use, please be sure to discuss this with the local office owner or manager in advance so that they can properly instruct their team.
When determining your home cleaning cost, we recognize that every home is as unique as the homeowner. We base your exact price on many factors including pets, clutter, floor types, as well as, the number of people who live there. Call (407) 680-3884 for a free phone estimate or a free online estimate, to schedule an appointment, or for more details about our service and an exact price to clean your home.
Our 
Detail-Clean Rotation System
starts with two initial cleans. The initial cleans get your house detail clean by cleaning areas other companies often neglect. Because these two cleanings take additional time, we typically charge an additional fee. After your initial cleaning, the price will not vary between visits.
While we can commit to a specific day, there are many factors throughout the day that may affect our actual arrival time. If you desire an estimated time of arrival on the day of your clean, please call us, and we'll be glad to oblige.
Without a doubt. The majority of our clients actually prefer not to be at home when we clean!
If you have pets, we ask that you prevent them from entering the areas that we clean. For sanitary and safety reasons, our teams of residential cleaning professionals are not permitted to clean flea-infested homes or pick up animal excrement.
Payment is due on the day of each scheduled cleaning. Most of our customers simply leave a check on the kitchen counter or pay with a major credit card, Zelle, Venmo, PayPal, or cash.
It's simple. Call (407) 680-3884 and speak with a representative from Santopi Cleaning Services. They would be more than happy to provide you with a free phone estimate and schedule your appointment.
Mildew is a type of fungus that can be found growing on a multitude of surfaces where moisture and temperature levels are high. Mildew can typically be identified by its color (pinkish-orange to black). Most mildew is caused by an overgrowth of mold.
Our professional house cleaners will be able to impede the growth of mildew by removing the built-up food sources that it lives on, such as soap, skin, hair, etc. However, as long as humidity is present, mildew will grow in the area.
To stop the growth of mildew, the area must be kept dry, or in many cases, it must be chemically treated. Chlorine bleach is a good sanitizer to use on an infected area.
To reduce the pungent odor of the bleach, dilute it up to 50% with water. The most practical application method would be to lightly spray the mildew-affected area. It is not necessary to apply bleach to uninfected areas. Leave the bleach in contact with the surface area for at least an hour. Rinse any area that you will touch later. Repeat the application on a biweekly basis or when mildew reappears.
While chlorine bleach is not a green chemical, it must be used in some severe cases when your or your family's health is at risk. Because this product is not green, we do not carry it, but you can find it easily in your grocery store.
A representative from Santopi Cleaning Services will be happy to answer any questions you may have about green home cleaning. Feel free to call us now at (407) 680-3884.
Numerous families have trusted Santopi Cleaning Services throughout the years. Give yourself the gift of leisure and relaxation by making a service request or calling our office today.
Want a Free Estimate?
Our expert house cleaning services are offered in different frequencies, allowing you to choose the program that best suits your needs!
Want a Free Estimate?
Our expert house cleaning services are offered in different frequencies, allowing you to choose the program that best suits your needs!